Call Us 1-888-MRBARGE / (718) 273-1110
Wreck Removal and Salvage Operations
Sterling Equipment has one of the most significant salvage capabilities located in the Northeast. We operate eight floating cranes, including a Manitowoc 4600 Ringer Crane, the largest floating revolving crane on the East Coast with a 750-ton capacity. In addition, we have a full array of barge-mounted winches and anchors up to 30,000 lbs. for beach purchase systems for freeing stranded vessels, submersible pumps, generators and compressors. In the unfortunate event of a stranding, where time is critical, we are able to begin mobilizing our equipment within a matter of hours.
Sterling Equipment has also been involved with numerous wreck removals in and around both Boston Harbor and New York Harbor. Many of these wrecks have been on the bottom for years and their condition was unknown. We have been successfully working with local Conservation Committees and Port Agencies to secure permits to remove the wrecks. We removed these wrecks by guillotining them and clamshelling the resulting sections with our crane barge unit SEI 52 and Lima 2400 Crane. This equipment combination provides a stable and durable platform for operations with a crane that can handle the duty cycle stresses of wreck removal.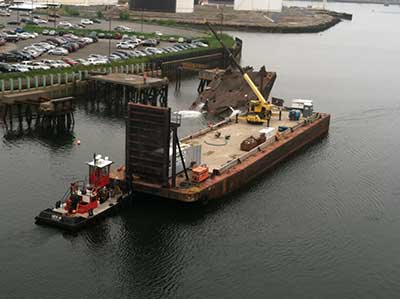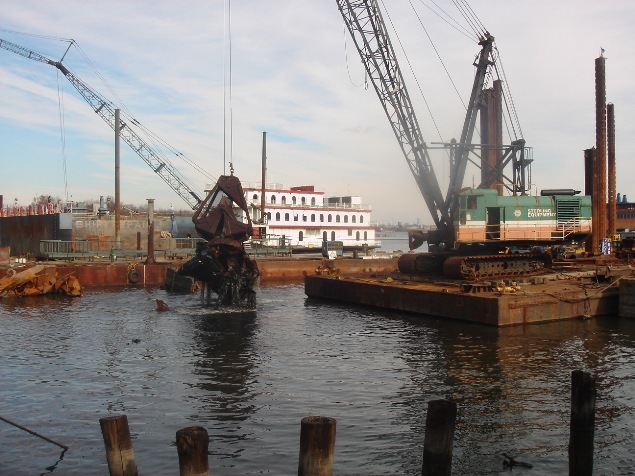 Removing a sunken dry dock in Staten Island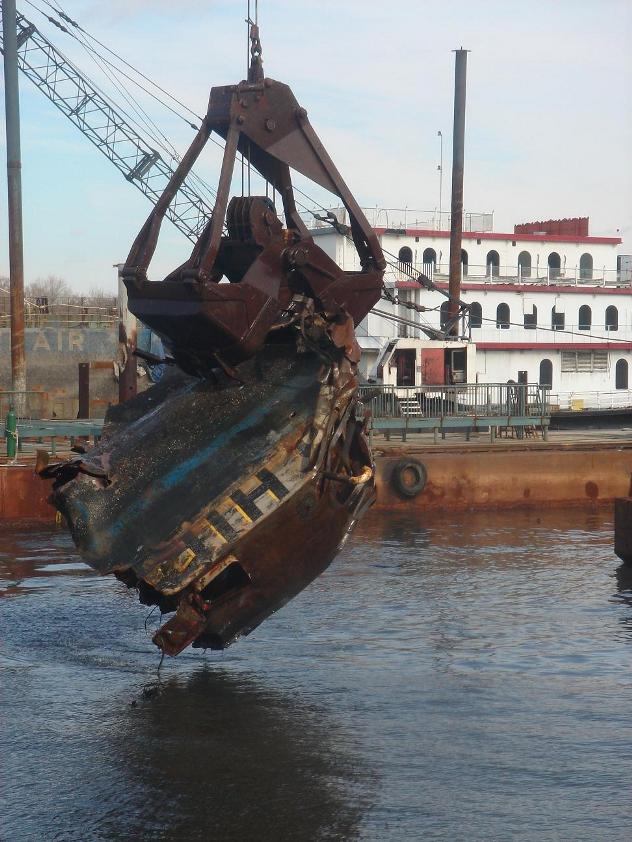 More of the Dry Dock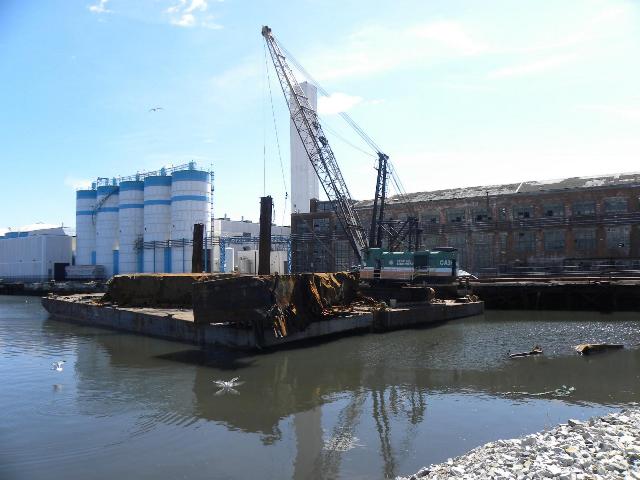 Wreck Removal in Boston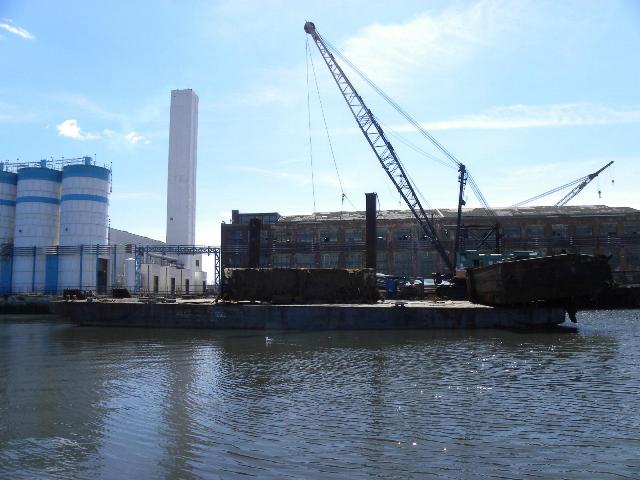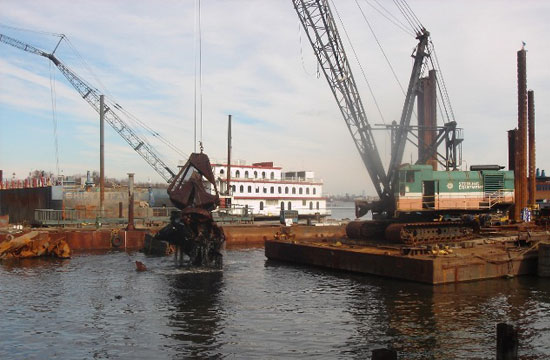 Pier Demolition – Sewaren, NJ
On completion of the Gravel Project we immediately began demolition of an adjacent Pier Structure. The pier was 300' Wide and 60' Long. Project entailed excavating the pier and chisel large concrete slabs, R & D timbers and concrete seawall, remove 31 h-beam that were 115' long and R & D timber decking. When demolition portion of the project was complete we then set 12,000 of stone in place.