Bulk Cargo Handling and Stevedoring
Sterling Equipment is prepared to handle your Bulk Shipping and Mobilization needs. Our yard is perfectly situated for cargoes bound for, or loading out of, the Greater Boston Metropolitan Region. Your Cargo can be brought in or shipped out by rail, truck or barge. Our location is perfect for mobilizing equipment on or off of barges, as well. Our facility meets all MTSA requirements and has a USCG approved Facility Security Plan.
Pier Location: Boston Harbor Chart 13270 - 42.24271 N 070.97041 W
Pier Length: 900' x 50'
30' depth at MLW
Built in RoRo ramp shore end
3 acres of Laydown space
In-house work force, Heavy Lift Cranes up to 300 tons available and material handling equipment on site
Rail Access via Fore River Transportation to the main CSX line
Close Proximity to major highways: I-95, I-93, SR 3, SR 128.
Fore River Bridge: 173' Horizontal Clearance, 173' Vertical Clearance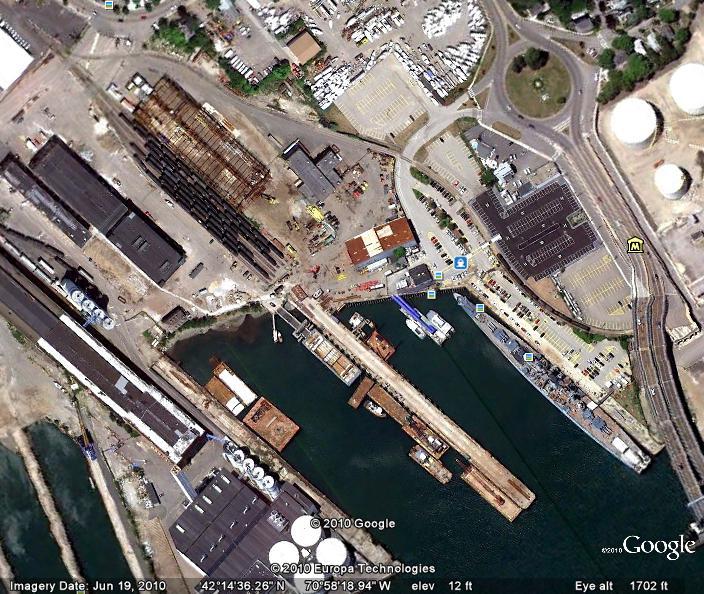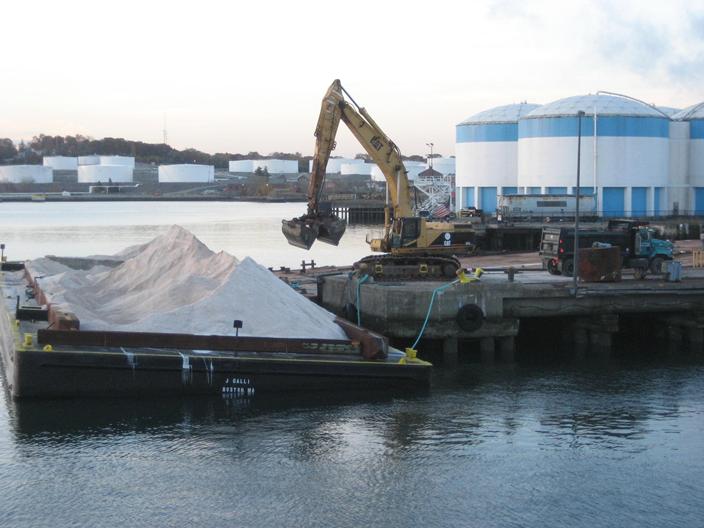 Unloading Salt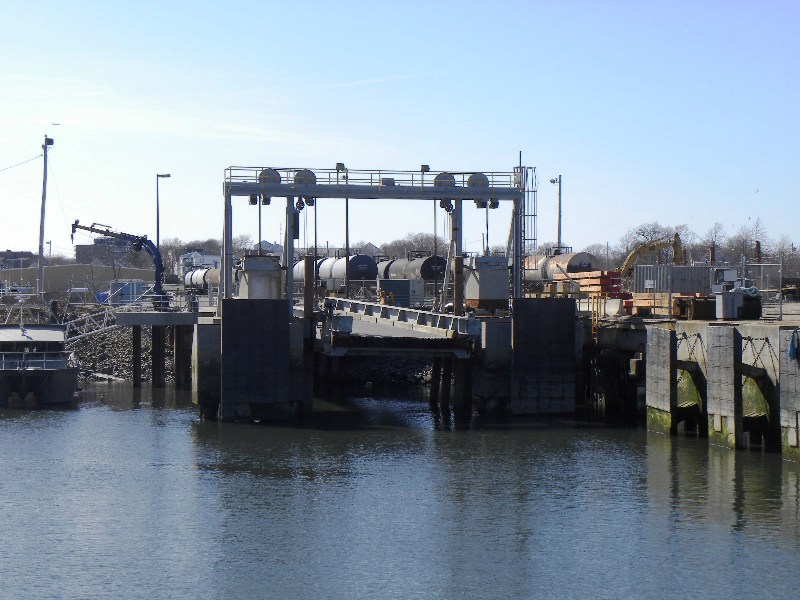 RoRo Ramp at the Pier Head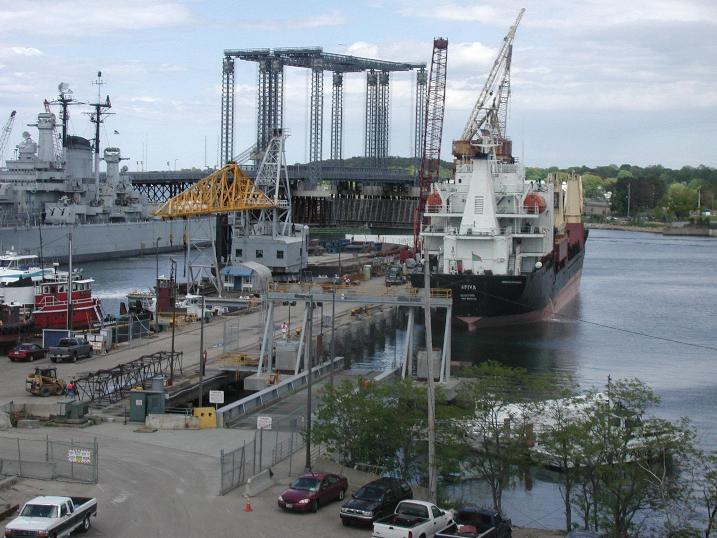 Offloading Structural Steel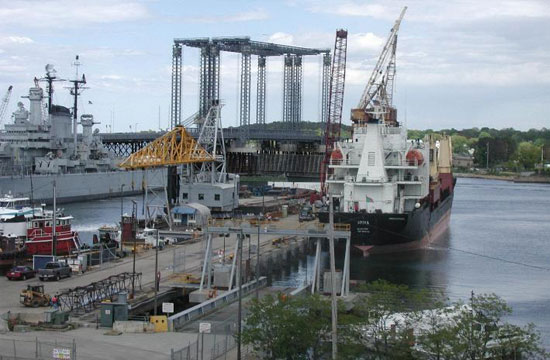 Salem Power Plant Project
In July 2015, Sterling Equipment entered into a subcontract agreement with Iberdrola Energy to transport all the major components for the new power plant in Salem, MA. Hundreds of trucks were brought to our facility in Quincy and materials were loaded onto barges and towed to Salem. We had a crane barge and crew onsite in Salem where we offloaded materials onto land. Sterling also coordinated with major shipping lines in Boston to oversee all transportation logistics for the entire project. Shipments came from the US and ports all over the world. The project was completed in March 2017.